Board of Directors — Rajesh Budhrani, Non-Executive Director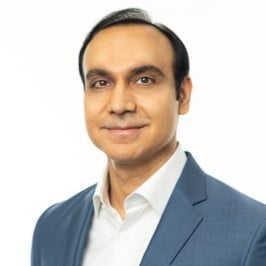 Rajesh Budhrani, Non Executive Director
Rajesh is a Non-Executive Director of Aura Group.
In addition to his role as a non-executive director at Aura Group, Rajesh is a partner of TNB Aura, a venture capital fund that invests in a range of start-ups across Southeast Asia, with a focus on B2B, SaaS, AI, Industry 4.0 and Smart Cities.
He also serves as a director of Fairchem Specialty Ltd, a subsidiary of Fairfax Financial Holdings (Canada) which manufactures specialty chemicals with extensive supply agreements across FMCG; a director of Centrum Retail Financial Services, a publicly listed full-service financial services company (awarded Best Indian Domestic Private Bank 2016 by Asiamoney); and a director of Budhrani Finance Ltd, an India-focused public and private equity portfolio, managed on behalf of the Budhrani Family with assets in excess of USD$100m, plus a real estate portfolio which includes joint ventures with Godrej Properties Ltd and Tata Housing. Rajesh is also a member of the Young Presidents Organisation (Singapore Chapter), and of the Rotary Club of Singapore (North Chapter).
Rajesh also co-founded Osborne+Co Investment Management (OCIM) in 2020. As its Head of Asia operations, he is responsible for OCIM's investor attraction and development pipeline into Asia. With over 18 years of experience in financing and managing real estate projects across the region, he has a deep understanding of the market and how to structure successful deals. Outside of Asia, Rajesh was instrumental in identifying, negotiating and acquiring the site for JP Morgan Chase's new technology headquarters in Glasgow, which is currently under development by OCIM's sister company Osborne+Co.
He has a Bachelor of Science (Finance) from Boston College's Carroll School of Management, graduating summa cum laude.