LETTER FROM THE MANAGING DIRECTOR
Doubling down on culture: 2021 Year in Review
Managing Director Calvin Ng looks back on the year and how the COVID-19 pandemic emphasised the importance of company culture.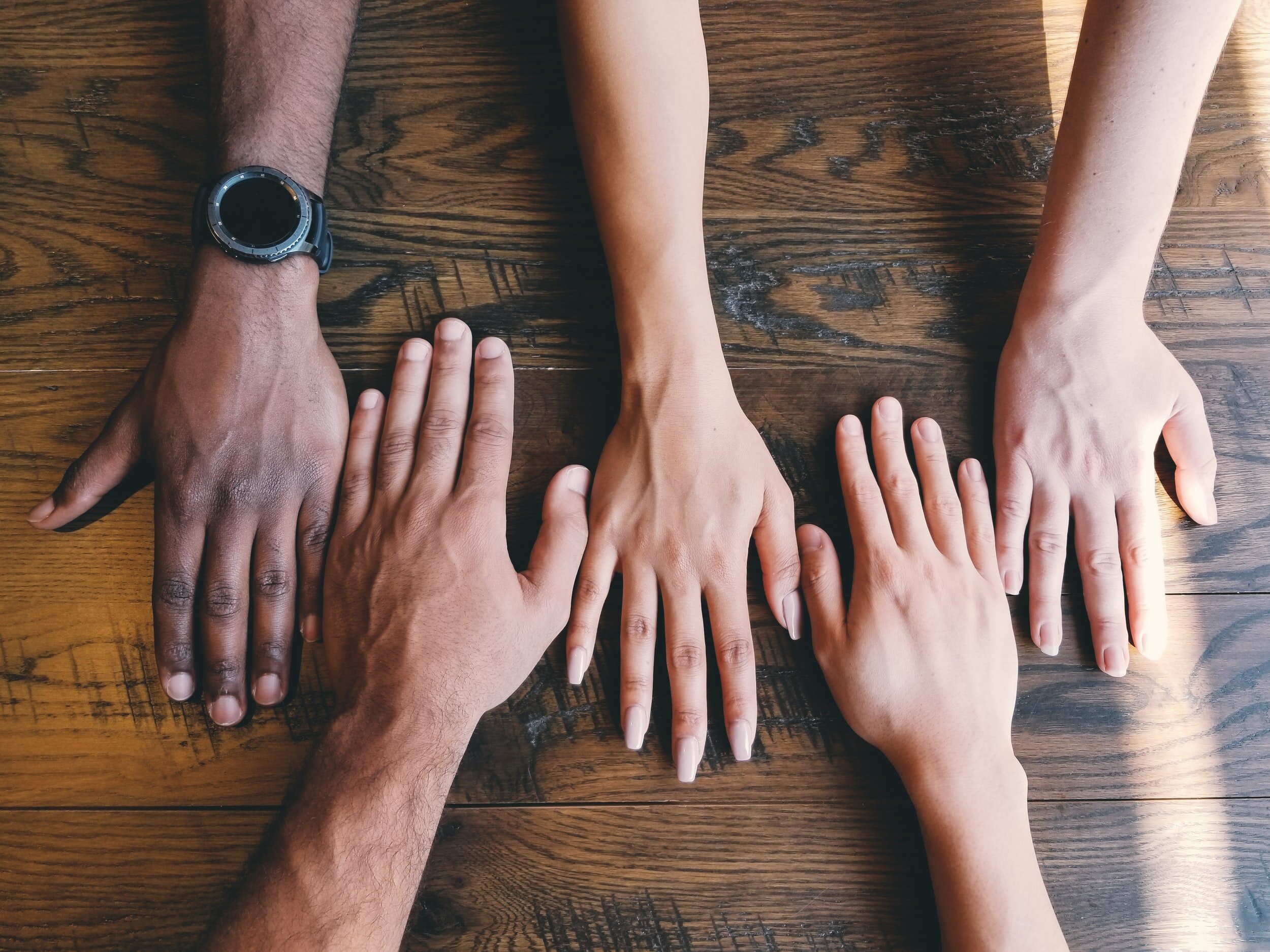 At Aura Group we've been thinking about corporate culture a lot in recent times. COVID-19 has certainly not made developing a strong corporate culture any easier.
With the pandemic dragging out and borders shut, many new team members have yet to physically meet. The challenges are profound. How do you build rapport with your new colleagues and a sense of commitment and belonging? For junior hires, how do you learn the important skills of the profession like networking or negotiation? For leaders how do you effectively train and inspire? The lunchroom banter, networking, the important rituals of Friday drinks, the celebratory events for wins are like a distant memory. Work has in many senses become all work and no play. Burnout and mental health threaten as much as the physical health threat of COVID-19.
Culture has become big business. Recently Culture Amp, a darling of Australian tech, announced it had raised $100 million in Series F funding, led by investors Sequoia Capital China and TDM Growth Partners at a valuation of $1.5 billion, more than double its last valuation in 2019[1].
According to its website[2], Culture Amp saw an opportunity in the convergence of two trends:
"1. An increasing reliance on data to make decisions, and
2. An understanding that what ultimately drives success is culture.
By the second, I mean: to be financially successful, you must be focused on your customers. And if you want to be a customer-oriented organisation, you have to deliver that through your people. In other words, to be financially successful you have to be customer-centric, and to be customer-centric you have to be Culture First.
Culture Amp builds a platform that allows businesses to put culture first. Our mission is to not only give people a tool but also to give them the education, the network and all the things they need to do it for themselves in their own company: that's what drives us."
Investment research has shown evidence that companies with stronger corporate cultures have better financial outcomes.
In 1992 Harvard Business School Professors James Heskett and John Kotter completed an extensive research project detailing the corporate cultures of 200 companies and how each company's culture affected its long-term economic performance[3]. The research found that strong cultures highly value employees, customers, and owners and that those cultures encourage leadership from everyone in the firm.
There were stark differences in results between twelve companies that did and twenty companies that did not have this sort of culture over 11 years.

In 2002, James Baron and Michael Hannan published a research study of startup cultures called Organizational Blueprints for Success in High-Tech Start-Ups: Lessons from the Stanford Project on Emerging Companies[4].
The authors studied over 200 startups over 7 years in Silicon Valley. The results of their study indicate that a startup's culture has a massive impact on the startup's probability of success. In fact, the cultural choice of the company's founders likely has the most impact on a company's chances of success. They found that most followed one of five basic models:
Star: "We recruit only top talent, pay them top wages, and give them the resources and autonomy they need to do their job."

Commitment: "I wanted to build the kind of company where people would only leave when they retire."

Bureaucracy: "We make sure things are documented, have job descriptions for people, project descriptions, and pretty rigorous project management techniques."

Engineering: "We were very committed. It was a skunk-works mentality and the binding energy was very high."

Autocracy: "You work, you get paid."
The commitment model on the other hand focused on developing a group with shared values and strong emotional bonds. Of the five models, the commitment model consistently led to the highest rates of success. During the tech bubble burst of 2000, the start ups that use the commitment model survived at significantly higher rates than the other models and achieved initial public offering three times more often (although if a company with a Star model made it to IPO it tended to outperform post IPO).
Percentage Differences in Likelihood of Failure, By Founder's Employment Blueprint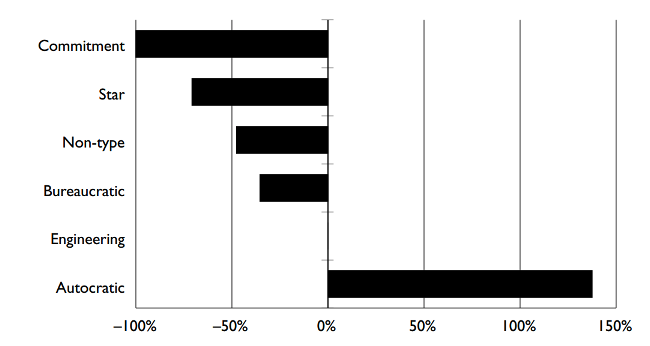 Percentage Differences in Likelihood of Initial Public Offering, By Founder's Employment Blueprint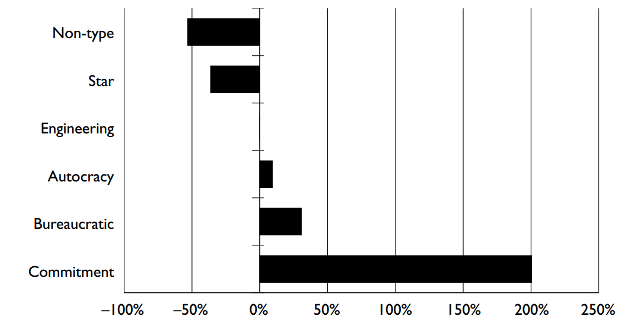 The study notes that a number of venture capitalists with whom the findings were shared say that the resilience of the Commitment model resonates with their experience. They note that the technological and economic uncertainties inherent in high-tech entrepreneurship, combined with the interpersonal stresses involved, put a premium on employees and organizational designs that can cope and adapt. Skills or stars can be fleeting while the commitment lasts. Our own experiences with our over 40 portfolio companies are similar.
Beleaguered by the pandemic, the importance of culture's contribution to performance is increasing. As employers and investors, we need to prioritise and invest in strong culture and show we care.