VENTURE CAPITAL
Aura Ventures joins Antler Investment Committee as guest panelist
Tristan Terry was Aura Ventures' representative on the latest installment of the Antler Investment Committee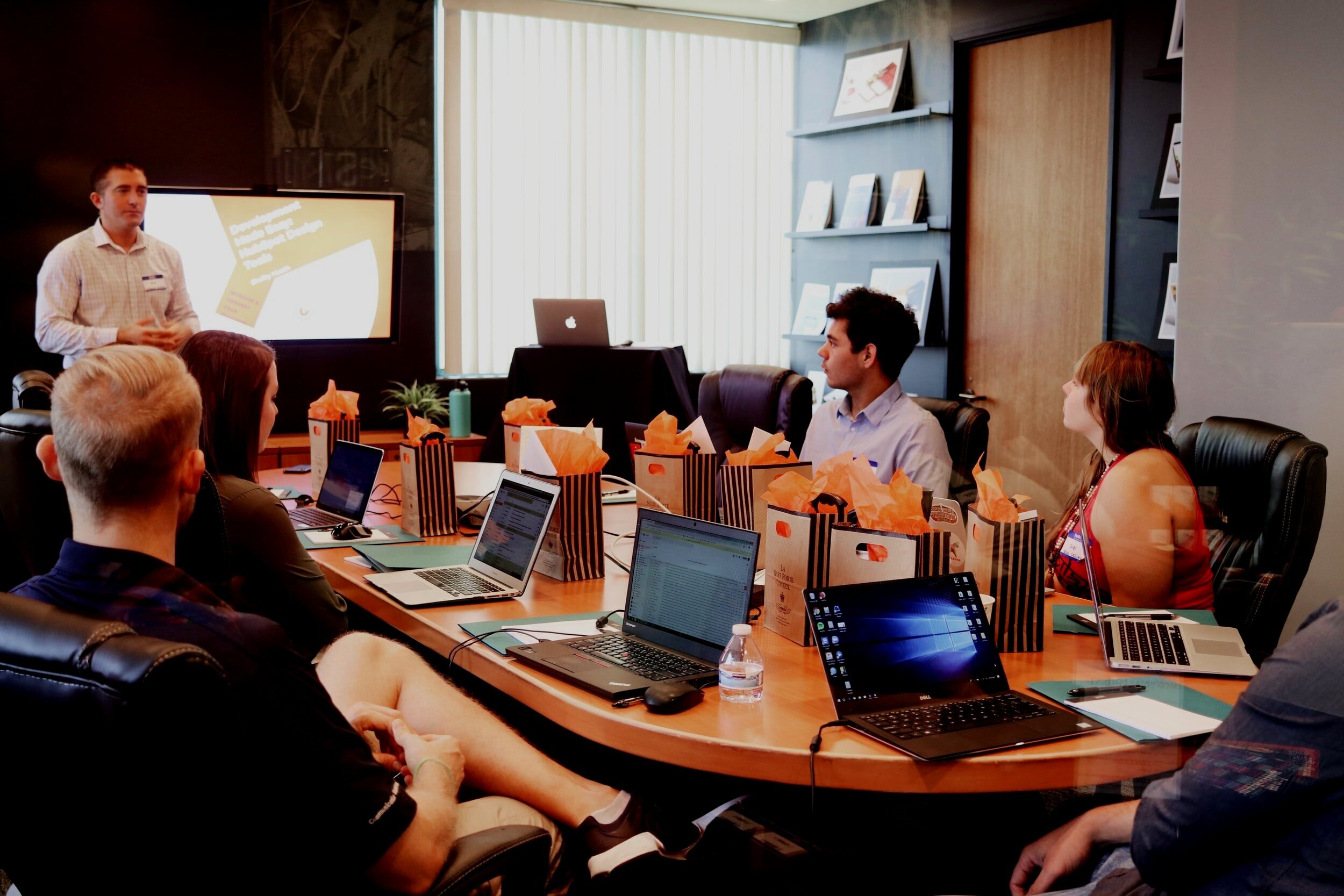 Tristan Terry, Director of the Aura Group Venture Fund, was Aura Ventures' representative on the latest instalment of the Antler Investment Committee, along with Dan Szekely of Equity Venture Partners and James Tynan of Square Peg.
The three-strong guest panel, alongside members of the Antler Global and Antler Australian team, helped determine the fate of three young companies from the current Antler Australia cohort. Discussions included; a building supplies marketplace, a P2P residential property marketplace and an autonomous aviation company.
Antler is a start-up 'generator' that runs programs across the world with a core focus on bringing exceptional founders together. Once teams are formed within the program, Antler then provides financial and strategic support to founders while also mentoring the teams to a point where they can 'fend for themselves' and raise external capital.
We view the relatively new presence of the Antler program in Australia as a very healthy component for the local start-up ecosystem. The benefits to all downstream investors such as Aura Ventures are only positive through both the additional numbers of companies making it to commercialisation and the quality of those companies. With this in mind, we are always very happy to help progress the Australian start-up ecosystem.
---
Important information
This information is for wholesale or sophisticated investors only and is provided by Aura Group and related entities and is only for information and general news purposes. It does not constitute an offer or invitation of any sort in any jurisdiction. Moreover, the information in this document will not affect Aura Group's investment strategy for any funds in any way. The information and opinions in this document have been derived from or reached from sources believed in good faith to be reliable but have not been independently verified. Aura Group makes no guarantee, representation or warranty, express or implied, and accepts no responsibility or liability for the accuracy or completeness of this information. No reliance should be placed on any assumptions, forecasts, projections, estimates or prospects contained within this document. You should not construe any such information or any material, as legal, tax, investment, financial, or other advice. This information is intended for distribution only in those jurisdictions and to those persons where and to whom it may be lawfully distributed. All information is of a general nature and does not address the personal circumstances of any particular individual or entity. The views and opinions expressed in this material are those of the author as of the date indicated and any such views are subject to change at any time based upon market or other conditions. The information may contain certain statements deemed to be forward-looking statements, including statements that address results or developments that Aura expects or anticipates may occur in the future. Any such statements are not guarantees of any future performance and actual results or developments may differ materially from those projected in the forward-looking statements. This information is for the use of only those persons to whom it is given. If you are not the intended recipient, you must not disclose, redistribute or use the information in any way.
Aura Group subsidiaries issuing this information include Aura Group (Singapore) Pte Ltd (Registration No. 201537140R) which is regulated by the Monetary Authority of Singapore as a holder of a Capital Markets Services Licence, and Aura Capital Pty Ltd (ACN 143 700 887) Australian Financial Services Licence 366230 holder in Australia and is issued to accredited, qualified, wholesale, sophisticated and institutional investors only.