PRIVATE CREDIT WEEKLY INSIGHTS
As Inflation Shifts, Monetary Tightening Measures May Finally Be Taking Effect
The Aura Private Credit team reviews data from the ABS that shows a subdued economic environment, with slight drops in inflation, household savings and GDP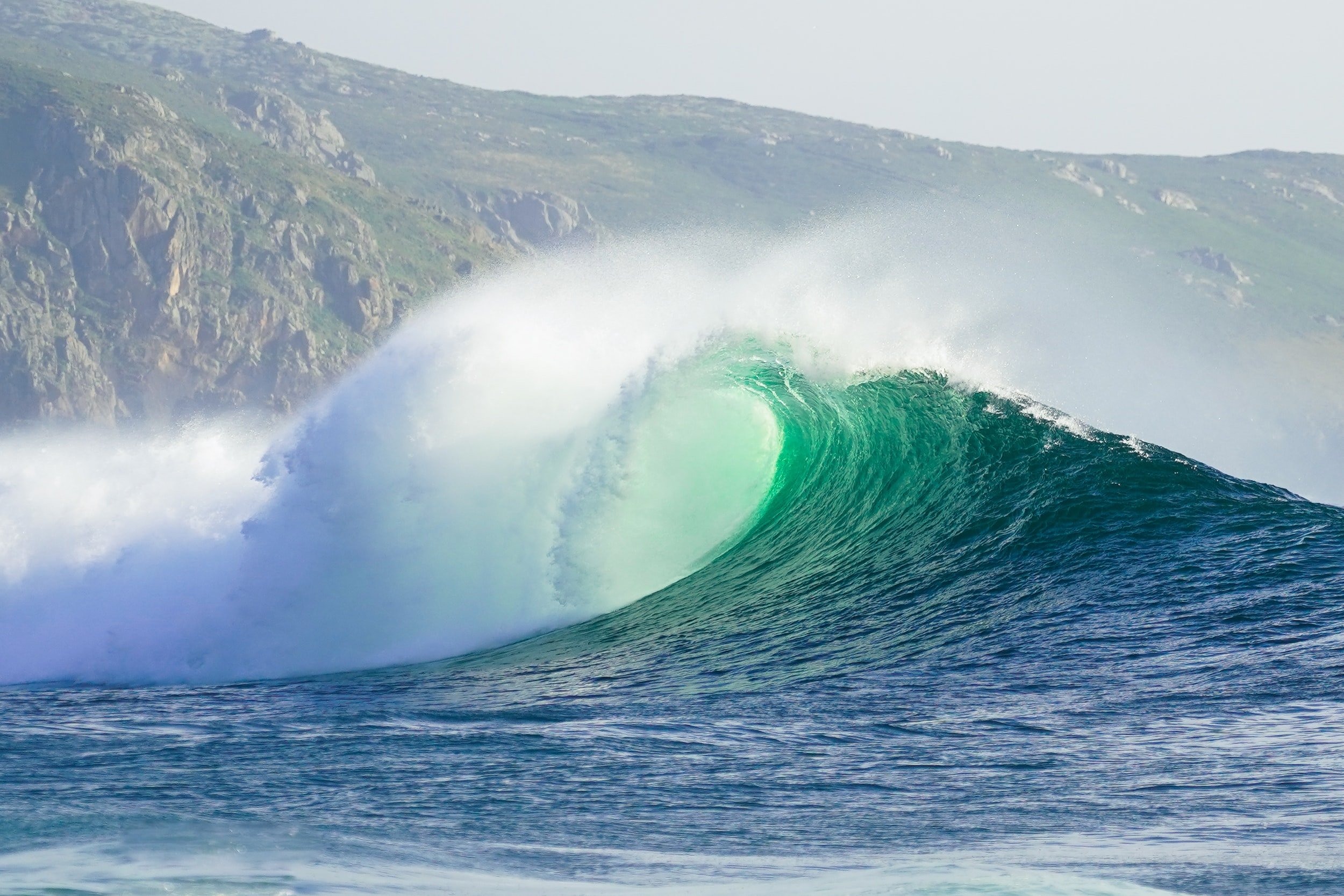 This week, the ABS data has begun to paint a picture of a more subdued economic environment, where we are starting to see a slight drop in inflation, household savings and Gross Domestic Product (GDP) in the data.
The RBA likely sees the shift in inflation as welcome news, with the effective monetary policy tightening to date finally starting to take effect. The market is still pricing in several hikes in the next 3 months.
Monthly CPI Indicator1
The monthly CPI data released this week reported a 7.4% rise in prices in the 12 months up to January 2023. Whilst inflation is still sitting well above the RBA's 2-3% target range, the slight drop is certainly a step in the right direction. The data hopefully suggests that we have passed the peak of inflation.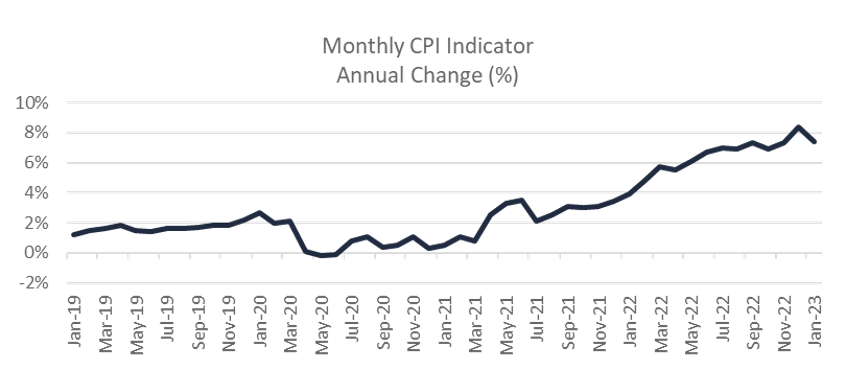 Australian National Accounts2
For the December quarter, GDP demonstrated a slight fall from the last read, recording a 0.5% increase in seasonally adjusted terms, equating to 2.7% through the year. Whilst this is the fifth consecutive rise in quarterly GDP, growth has slowed in each of the last two quarters.
International trade drove the growth for the quarter, with exports up 1.1% and imports down 4.3%. With pricing pressures still well and truly present, household spending patterns are beginning to adjust, with households tightening their belts on discretionary goods. Household consumption still rose by 0.3%, although at a lower rate than previous quarters.
The household saving ratio declined to the lowest level since September 2017, following a rise in household consumption and fall in gross disposable income. The significant drop in the savings ratio from 7.1% to 4.5% is the inflection point where we are now seeing households tap into their savings in order to afford the everyday rising cost of living—and for many—increased mortgage repayments.
The data suggests that the economy is showing signs of moderating, as expected. We anticipate that we will face an economic slowdown on the domestic and global front and will continue to battle high inflation and see household spending and savings buffers begin to take a real hit.
As such, we maintain discussions about these topics with each of our lenders. It is important that our lenders maintain the same view as us to ensure that they target high-quality borrowers who are well-poised to tackle the challenges ahead. In the event borrowers face distress, we also ensure that our lenders are capable and have the appropriate processes in place to resolve matters efficiently.
The RBA will be relying on the latest data to drive next week's monetary policy decision. Whilst we are seeing a shift in the right direction with inflation, the market is pricing a further rate hike next week.


Learn more
This weekly letter was written by Brett Craig of the Aura Private Credit Team.
Sources:
1 Monthly CPI Indicator, Australian Bureau of Statistics, January 2023
2 Australian National Accounts, Australian Bureau of Statistics, December 2022