VENTURE CAPITAL
South East Asia — A Great (and Often Overlooked) Opportunity for Australian Founders
There is no doubt that SEA presents an enormous and potentially lucrative opportunity for Founders looking to expand outside of their home markets. Tristan Terry from Aura Ventures shares analysis of the appeal and key considerations for Australian Founders focusing on the market opportunity in Southeast Asia.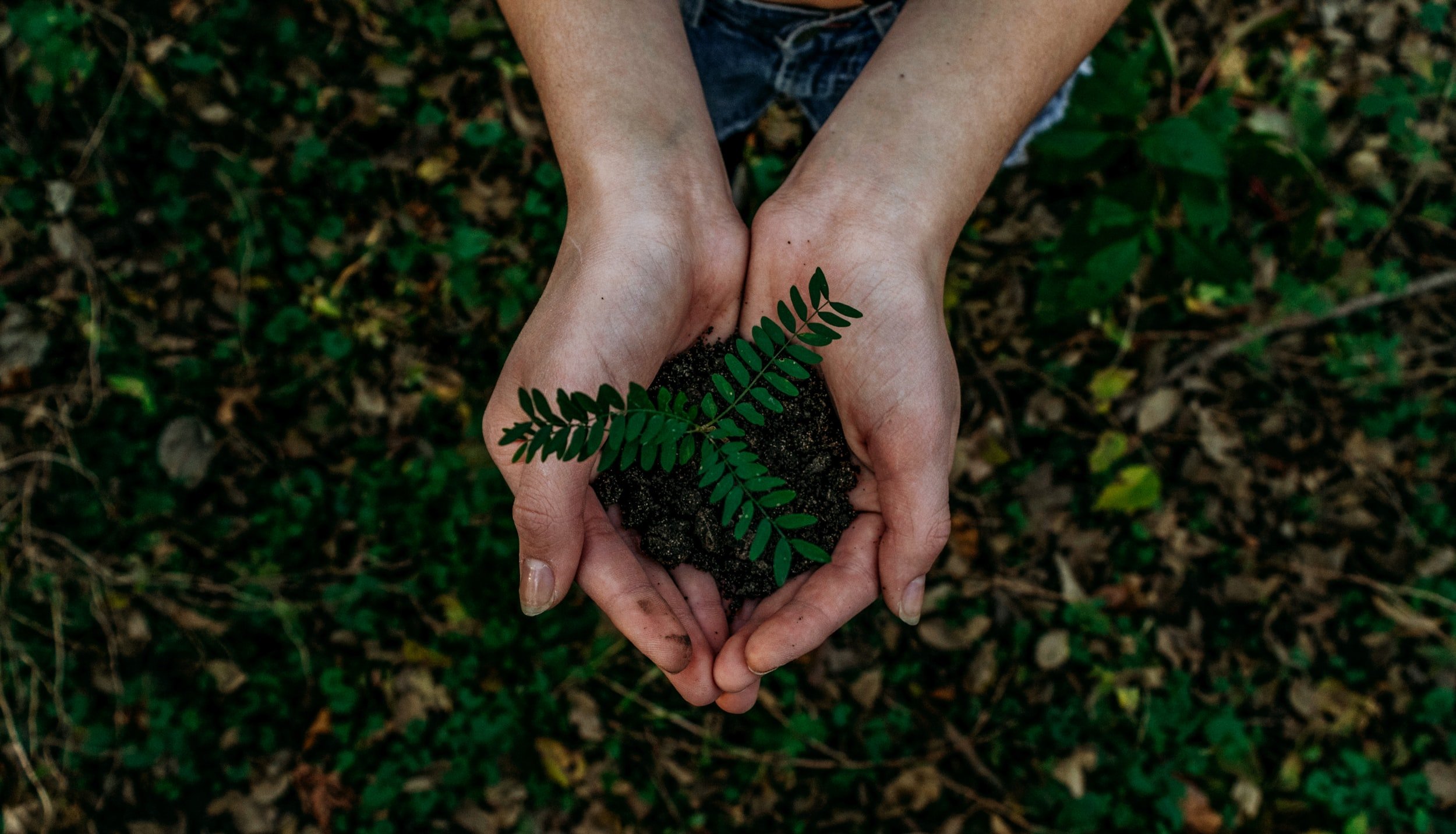 Aura Ventures, with the help of our good friends at Stripe, recently held an intimate breakfast for Australian Founders focusing on the market opportunity in Southeast Asia. Eric Chan, Co-Founder of Aura Ventures was joined by the indefatigable Rob Hango-Zada, Co-Founder and Co-CEO of Shippit and Bickey Russell, Head of Startup Partnerships APAC from Stripe — who shared their insights and experiences on the region.
Note: in this piece, when referring to Southeast Asia (SEA), I am including Singapore, Vietnam, Thailand, Malaysia, Indonesia and the Philippines. There are a number of other countries that can be included but all statistics provided are based on the above countries only.
There is no doubt that SEA presents an enormous and potentially lucrative opportunity for Founders looking to expand outside of their home markets. The region's appeal is a function of its size, growth rate and demographic of its constituents:
SEA's population is now in excess of 600 million (this is more than 10x on Australia and almost 2x on both the USA and Western Europe);
2023 will mark the first year that SEA growth is poised to outpace China;
More than 50% of the population are under the age of 30, resulting in an astronomical number of 'digital natives'; and
The region is highly urbanised with 38–100% of the population being based in or around cities.
In addition to these already very attractive qualities, the region is changing quickly with a number of important trends showing strong momentum:
GDP growth is accelerating, and middle classes are rapidly expanding;
The digital economy is approaching AUD 200B in GMV and growing at a 20% CAGR;
Soaring rate of internet use within the region with more than 100 million new internet users coming online in the last 3 years; and
Almost 60% of online shoppers now make purchases from overseas retailers both inside and outside SEA shifting international routes.
So, with a prize this big, why is it that Australian Founders don't go after this region more aggressively? There are obviously several Australian companies that have ventured Northwest and done incredibly well, i.e., Airwallex, Afterpay, and Canva. But it is certainly not common to see the region forming a key part of a company's expansion strategy (at least at the same rates as you see North America or Europe).

We believe that in a lot of cases, the cultural, social, and political nuances between the countries of SEA can seem too challenging for Australian Founders to navigate. So, while SEA may not be an appropriate region for lots of Australian companies (for various reasons), we believe that at the very least, it should be considered as a possible option for expansion rather than being tossed in the 'too hard basket' without thought.

But for those Founders who have been adequately seduced by the regions charms and are looking seriously at how to go about launching their business into one of the most exciting markets on the planet, we (with the help of Rob and Bickey) have compiled a list of the key considerations Founders should be across.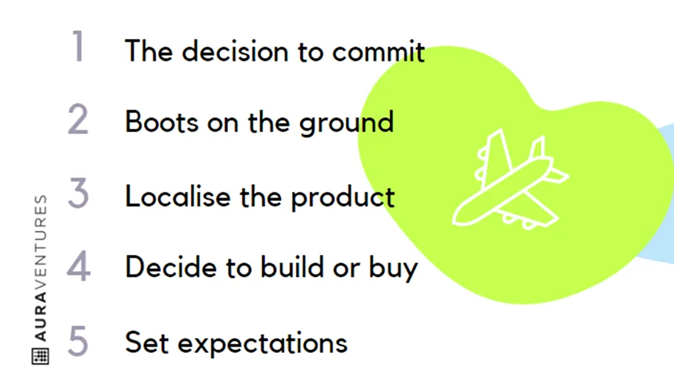 Commit
The decision to launch into SEA should obviously not be taken lightly. It will require a significant degree of commitment and willingness to the cause from all of a company's stakeholders.
Investment in the strategy will be required from Day 1 and long into the future. An investment into the region needs to be treated as a seed investment akin to launching a brand-new company. This brings with it a high degree of risk and capital required to execute.
For this reason, you need true alignment with your investors and their unwavering support for the entirety of the strategy.
However, having said this, you cannot let the endeavour become a sinkhole for funds. You have a core geography that needs to continue to grow and will likely require additional capital. The potential ROI on SEA needs to be weighed up with the risk that it poses to the continuation of your existing business.
Boots on the ground
You need to get the right people on the ground as soon as humanly possible. In this case the "right people" refers to a Founder or a senior member of the team with a founder's mindset.
Not pulling the trigger on this from Day 1 indicates a lack of conviction and will likely impede on the success of the venture or at the very least add significant time to the foray. This was a critical learning for Shippit who initially (albeit due to COVID) could not get a Founder into the region.
For companies with multiple founders, determining which one heads across is not always a simple decision. Personal circumstances aside, you want to get the right skill set for the task at hand into the market. That is, a Founder with strong operational, recruitment and a day-to-day mindset will be preferable to a more strategic Founder who is better at thinking in 3–5 year timeframes.
Localise product
An expansion into SEA cannot be treated a bolt-on to an existing business. To give yourself the best chance of success, you need to truly localise your product. At a basic level this includes factoring in language, social and cultural aspects into your offering.
Typically, this will require building out local product, R&D, and sales and marketing teams rather than trying to leverage resources from the home base. A key benefit of this approach is that the company as a whole will be able to leverage the trends coming from the new jurisdiction. In Shippit's case, they were able to learn a huge amount about social commerce which is particularly advanced in SEA.
Localising product also requires a review of the company's business and revenue model. The cost of labour in SEA is very different to that in Australia and so will effect a customer's willingness to pay for efficiency based solutions for example.
Build or buy
What is the best way to enter a market once the decision is made? The two common approaches are either organically or via an acquisition.
The acquisition strategy obviously requires an amount of capital to facilitate a transaction or a willingness to part with some equity but can offer immediate access to local intelligence and local insight. This fast track will enable you to build local relationships instantly and can trim years off the timeline.
An organic approach on the other hand is a slow burn that will involve lots of trial and error. It may be more cost effective to proceed on this basis with the key trade off being time that will have a different value to each team exploring it. You will also retain the ability to influence the culture of your company which can be invaluable.
Every company will have different needs that should be assessed so there is no one approach that can be applied for general success. Both models contain a number of benefits and costs that need to be carefully considered.
Set expectations
As mentioned above, you cannot just lift and shift your existing business into a new region like SEA. For this reason, establishing a meaningful footprint in the market will take time, patience, and a lot of iterating.
The old saying of needing to crawl before you can walk is very relevant.
SEA is fast moving and unpredictable, so make no assumptions that may lead to wasted investment and misspent time.
Forget about the model that has you capturing 5% of the massive TAM in the first year. Instead, get on the ground ASAP and start learning about your customers and the specific problems they face firsthand.
In the same way that you needed to build an MVP and iterate until you hit PMF in Australia, the same is required in SEA. Setting realistic expectations regarding this process is important in the management of your Investors, Board and employees.
So who's keen to go to SEA? It's not quite a cake walk, but certainly an achievable strategy with the right approach, team and supporters behind you. I hope all Founders toying with the idea of expanding into the region find this in some way useful.

Aura Ventures is extremely proud of Shippit (and our other portfolio companies) making things happen in SEA. We are excited to see just how much they can achieve in the years ahead. If you are looking at expanding into the region, please don't hesitate to reach out to any member of the Aura Ventures team.


Sources: Google, Temasek and Bain e-Conomy SEA 2019, 2020, 2021; Statista for 2022
This information is for accredited, qualified, institutional, wholesale or sophisticated investors only and is provided by Aura Group and related entities and is only for information and general news purposes. It does not constitute an offer or invitation of any sort in any jurisdiction. Moreover, the information in this document will not affect Aura Group's investment strategy for any funds in any way. The information and opinions in this document have been derived from or reached from sources believed in good faith to be reliable but have not been independently verified. Aura Group makes no guarantee, representation or warranty, express or implied, and accepts no responsibility or liability for the accuracy or completeness of this information. No reliance should be placed on any assumptions, forecasts, projections, estimates or prospects contained within this document. You should not construe any such information or any material, as legal, tax, investment, financial, or other advice. This information is intended for distribution only in those jurisdictions and to those persons where and to whom it may be lawfully distributed. All information is of a general nature and does not address the personal circumstances of any particular individual or entity. The views and opinions expressed in this material are those of the author as of the date indicated and any such views are subject to change at any time based upon market or other conditions. The information may contain certain statements deemed to be forward-looking statements, including statements that address results or developments that Aura expects or anticipates may occur in the future. Any such statements are not guarantees of any future performance and actual results or developments may differ materially from those projected in the forward-looking statements. This information is for the use of only those persons to whom it is given. If you are not the intended recipient, you must not disclose, redistribute or use the information in any way.
Aura Group subsidiaries issuing this information include Aura Group (Singapore) Pte Ltd (Registration No. 201537140R) which is regulated by the Monetary Authority of Singapore as a holder of a Capital Markets Services Licence, and Aura Capital Pty Ltd (ACN 143 700 887) Australian Financial Services Licence 366230 holder in Australia.