PRIVATE EQUITY
Announcing the Successful close of Aura Conduit House Hospitality Fund I
Aura Group and Conduit House announce the close of a USD$60 million structured credit investment for the renovation of the iconic Montien Hotel Bangkok.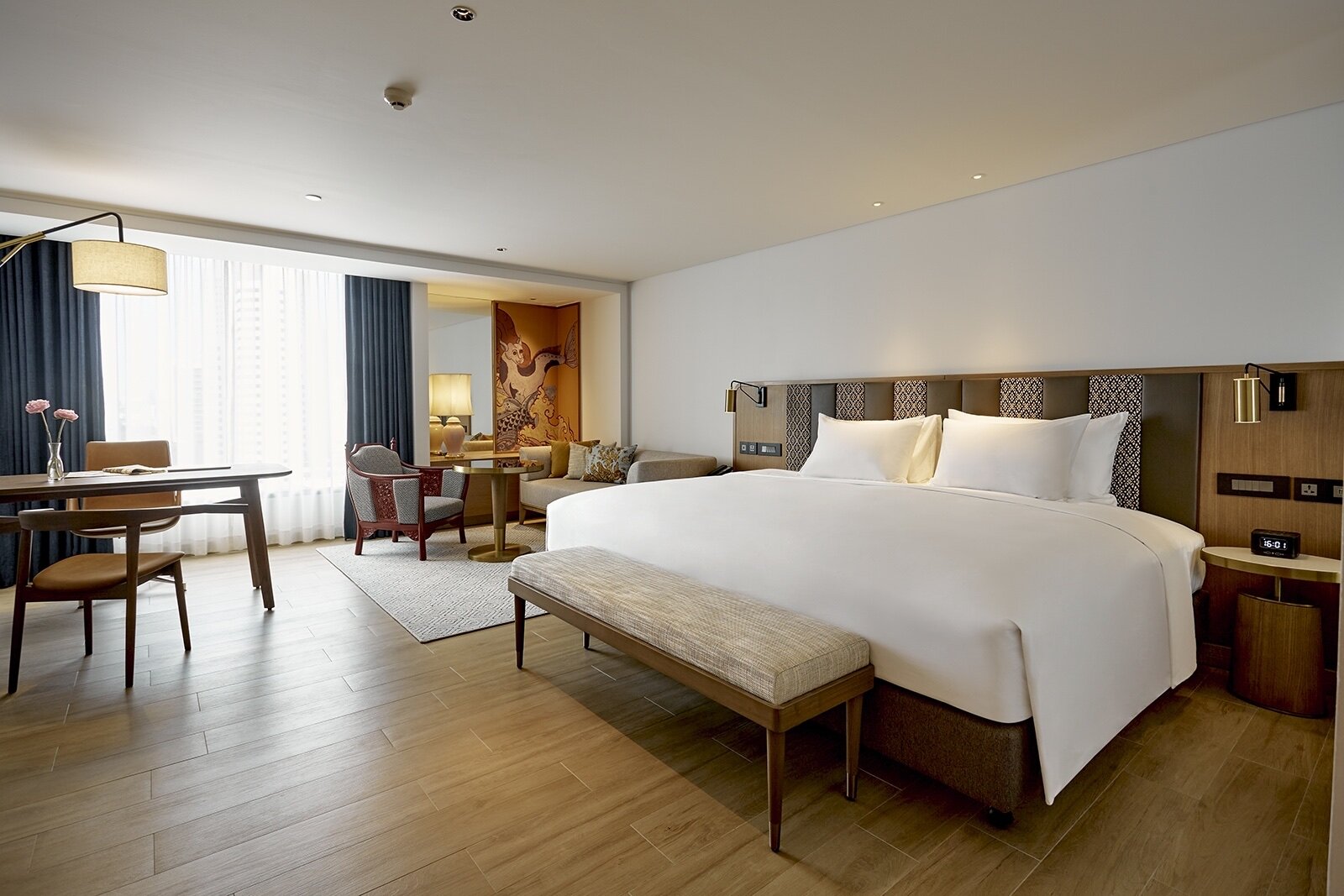 Aura Group and Conduit House are pleased to announce the successful close of the Aura Conduit House Hospitality Fund 1 and investor sidecar into a USD$60 million structured credit investment into Tantakitt Company Limited ("TCL") for the renovation, repositioning and build-out of the iconic Montien Hotel Bangkok.
The Montien Hotel Bangkok is located in a prime address in Silom, opposite Patpong's famous night market, a pre-eminent entertainment and commercial district of Bangkok. Originally opened in 1967 as Bangkok's first international standard 5-star full-service hotel, The Montien Hotel Bangkok established itself as an iconic landmark and hospitality leader, famous for Thai hospitality and service, and dining experiences.
The Montien Hotel Bangkok will undergo a major renovation, the "revival of the Original", mixing modern Thai hospitality with the authentic experience and history for which The Montien Hotel Bangkok is famous.
The mixed-use project includes extensive refurbishment and repositioning of The Montien Hotel Bangkok's 500 rooms, construction of a 179-room serviced apartment and hotel, repositioning of an independent heritage-listed neighbourhood retail mall, the introduction of destination dining and bars, and market-leading integrated banquet and MICE space. Engaging their complementary capabilities to deliver a bespoke hospitality solution for the financing, renovation works and repositioning, Aura Conduit House Hospitality Fund 1 assembled, structured and led the financing consortium, which included multiple institutional investors.
"We feel honoured to be involved in such an iconic and landmark project. Conduit House was able to deploy its integrated platform capability across asset management, technical services and investment. The project presents a real showcase of Conduit House's multi-disciplinary capabilities and the benefits of operating," said Grant Healy, Chief Executive Officer of Conduit House. "Aura Group offered a complementary set of capabilities and was an ideal partner for us on this project. We look forward to working with Aura Group going forward."

"Aura Group is very pleased to be able to work with Conduit House to develop a comprehensive capital solution for TCL and the Montien Hotel Bangkok. The investment demonstrates Aura Group's ability to deliver bespoke financing solutions and our regional capabilities. We are excited to continue working with Conduit House," said Calvin Ng, Aura Group co-founder.

Project renovations and construction are set to continue through this year amid the backdrop of the COVID-19 outbreak. "The prime location and mixed-use nature of the asset underpin long-term fundamentals, alongside resetting The Montien Hotel Bangkok as a destination for both the domestic market and tourists" commented Martin John Vagulans, Managing Director of Investments at Conduit House.

The project reflects Aura Group's ongoing expansion into Asia Pacific and is Aura Group's second hotel project following the successful exit of the Vibe Hotel Darling Harbour for $108 million, in the "biggest Australian Hotel deal of the year" according to the Australian Financial Review. To hear more about other real estate opportunities at Aura Group, please express your interest below.
The minimum investment for Aura Group Funds is A$500,000 or A$100,000 for wholesale and sophisticated investors as defined by the Corporations Act 2001.
---
Important information
This information is for accredited, qualified, institutional, wholesale or sophisticated investors only and is provided by Aura Group and related entities and is only for information and general news purposes. It does not constitute an offer or invitation of any sort in any jurisdiction. Moreover, the information in this document will not affect Aura Group's investment strategy for any funds in any way. The information and opinions in this document have been derived from or reached from sources believed in good faith to be reliable but have not been independently verified. Aura Group makes no guarantee, representation or warranty, express or implied, and accepts no responsibility or liability for the accuracy or completeness of this information. No reliance should be placed on any assumptions, forecasts, projections, estimates or prospects contained within this document. You should not construe any such information or any material, as legal, tax, investment, financial, or other advice. This information is intended for distribution only in those jurisdictions and to those persons where and to whom it may be lawfully distributed. All information is of a general nature and does not address the personal circumstances of any particular individual or entity. The views and opinions expressed in this material are those of the author as of the date indicated and any such views are subject to change at any time based upon market or other conditions. The information may contain certain statements deemed to be forward-looking statements, including statements that address results or developments that Aura expects or anticipates may occur in the future. Any such statements are not guarantees of any future performance and actual results or developments may differ materially from those projected in the forward-looking statements. This information is for the use of only those persons to whom it is given. If you are not the intended recipient, you must not disclose, redistribute or use the information in any way.

Aura Group subsidiaries issuing this information include Aura Group (Singapore) Pte Ltd (Registration No. 201537140R) which is regulated by the Monetary Authority of Singapore as a holder of a Capital Markets Services Licence, and Aura Capital Pty Ltd (ACN 143 700 887) Australian Financial Services Licence 366230 holder in Australia. View Privacy Policy here