PRIVATE EQUITY
Aura Funds Completes Exit of 1300 Australia
Aura Funds led the management buyout of 1300 Australia from Telstra in November 2017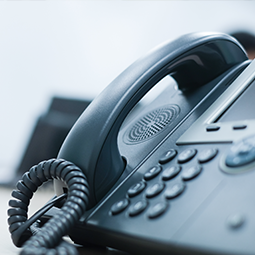 Aura Special Opportunities Fund IX (the Fund), a fund managed by Aura Group, has fully realised its investment in 1300 Australia and distributed the proceeds to unit holders.
Aura Funds led the management buyout of 1300 Australia from Telstra in November 2017. 1300 Australia was sold to Uniti Group Limited for total consideration of AU$78m in December 2019. Fund unit holders have received distributions totalling $1.58 per $1.00 unit, delivering an IRR of 24% and a money multiple of 1.58 x initial investment (post fees and excluding franking credits).
Going forward the Fund will continue to be a majority shareholder in CallN, a specialist provider of business analytics and call analytics. CallN operates in a large and rapidly growing market with an opportunity to develop a range of additional products, from the core product.
Aura Group has a minimum investment of A$500,000 or A$100,000 for wholesale and sophisticated investors as defined by the Corporations Act 2001. Application is via the information memorandum for each fund. Please reach out with any questions you may have regarding this information or other Aura Group investment opportunities.
---
Important information
This information is for accredited, qualified, institutional, wholesale or sophisticated investors only and is provided by Aura Capital Pty Ltd AFSL No. 366 230, ABN 48 143 700 887. Aura Capital Pty Ltd is the Trustee of all the Funds mentioned and a subsidiary of Aura Group Pty Ltd.
Any financial product advice given in this report is of a general nature only. The information has been provided without taking into account the investment objectives, financial situation or needs of any particular investor. Therefore, before acting on the information contained in this report you should seek professional advice and consider whether the information is appropriate in light of your objectives, financial situation and needs. Aura does not guarantee the performance of its funds, the repayment of any capital or any rate of return. Investing in any financial product is subject to investment risk including possible loss. Past performance is not a reliable indicator of future performance. Information in this report is based on the information provided to Aura by third parties that may not have been verified. Aura believes that the information is reliable but does not guarantee its accuracy or completeness. Aura is not able to give tax advice and accordingly investors should obtain independent advice from an accountant and/or lawyer before making any decision based on the tax treatment of its investors. You must read the Fund Fact Sheet or Information Memorandum and seek professional advice before making a decision to invest in any of the funds.